DIY CREATIVELY RE-PURPOSED WINE BARRELS THAT YOU'LL HAVE TO SEE!
My creative people! Here we are with another DIY home decor awakening just for you. As we already discussed, there are numerous ways on how to re-purpose your old things and turn them into something creative and useful. Wine barrels are especially attractive with their rustic look. They are usually put in basements, covered with dust in a place where nobody sees them. On the other hand, their design is so amazing that if looked with creative eyes, their beauty will come to light. Using such creativity, we are bringing to you an authentic collection of DIY Creatively Re-purposed Wine Barrels That You'll Have to See!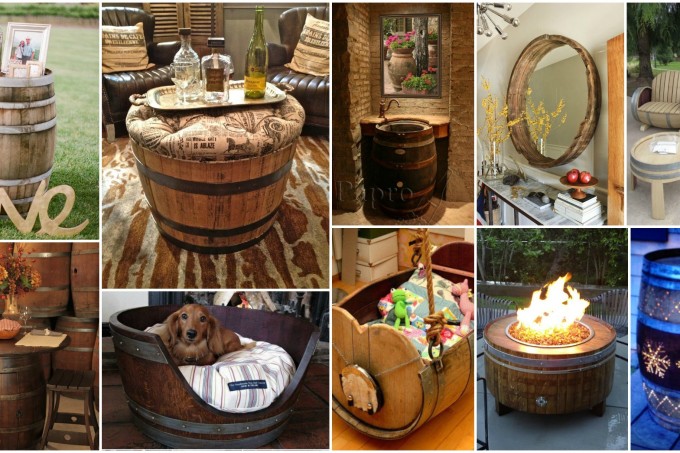 So, take a close look and open up for some cool creativity!
WINE BARREL WATER GARDEN PUMP
Who would have thought of this? Water pumps are so dull looking that nobody pays attention to them. However, one wine barrel makes a huge difference to the simplicity of the water pump. It will turn it to an outstanding sight to see.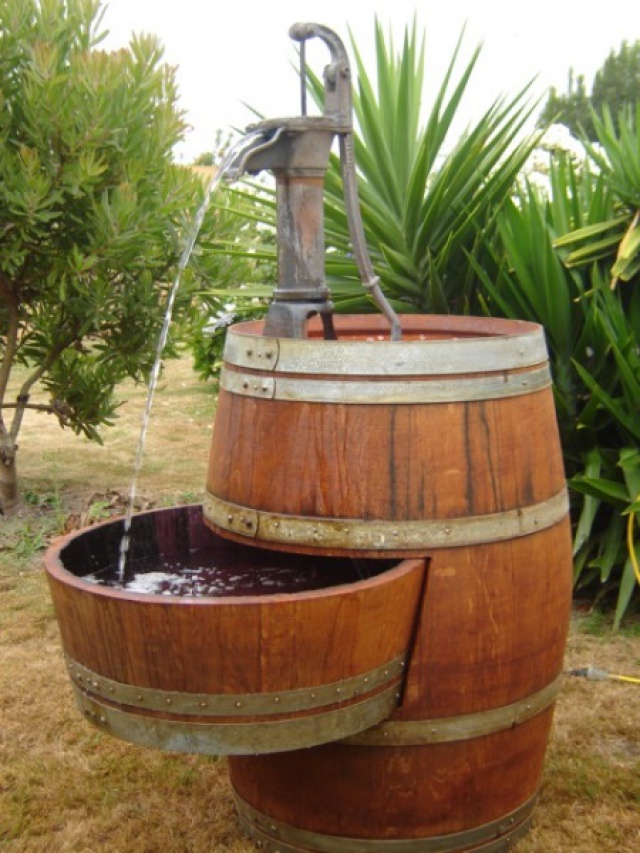 WINE BARRELS WATER GARDEN DECOR
Get ready for a relaxing time spent in your garden. Make some of these wine barrels water garden solutions and you'll have the best garden in your neighborhood.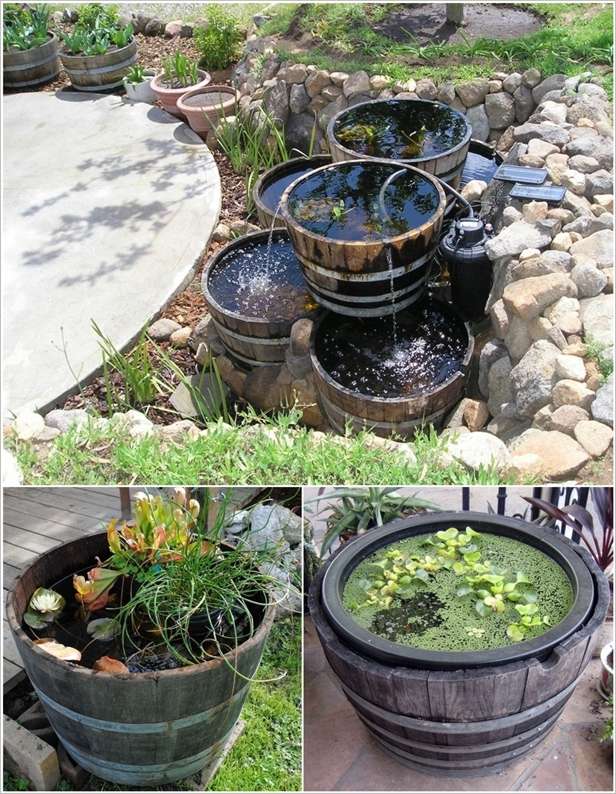 WINE BARRELS COFFEE TABLE AND ARMCHAIRS FURNITURE

CUTE WINE BARREL PET BED IDEA
Even your pet can benefit from old wine barrels. Look how cute can look your pet bed when it is made of wine barrel.